Home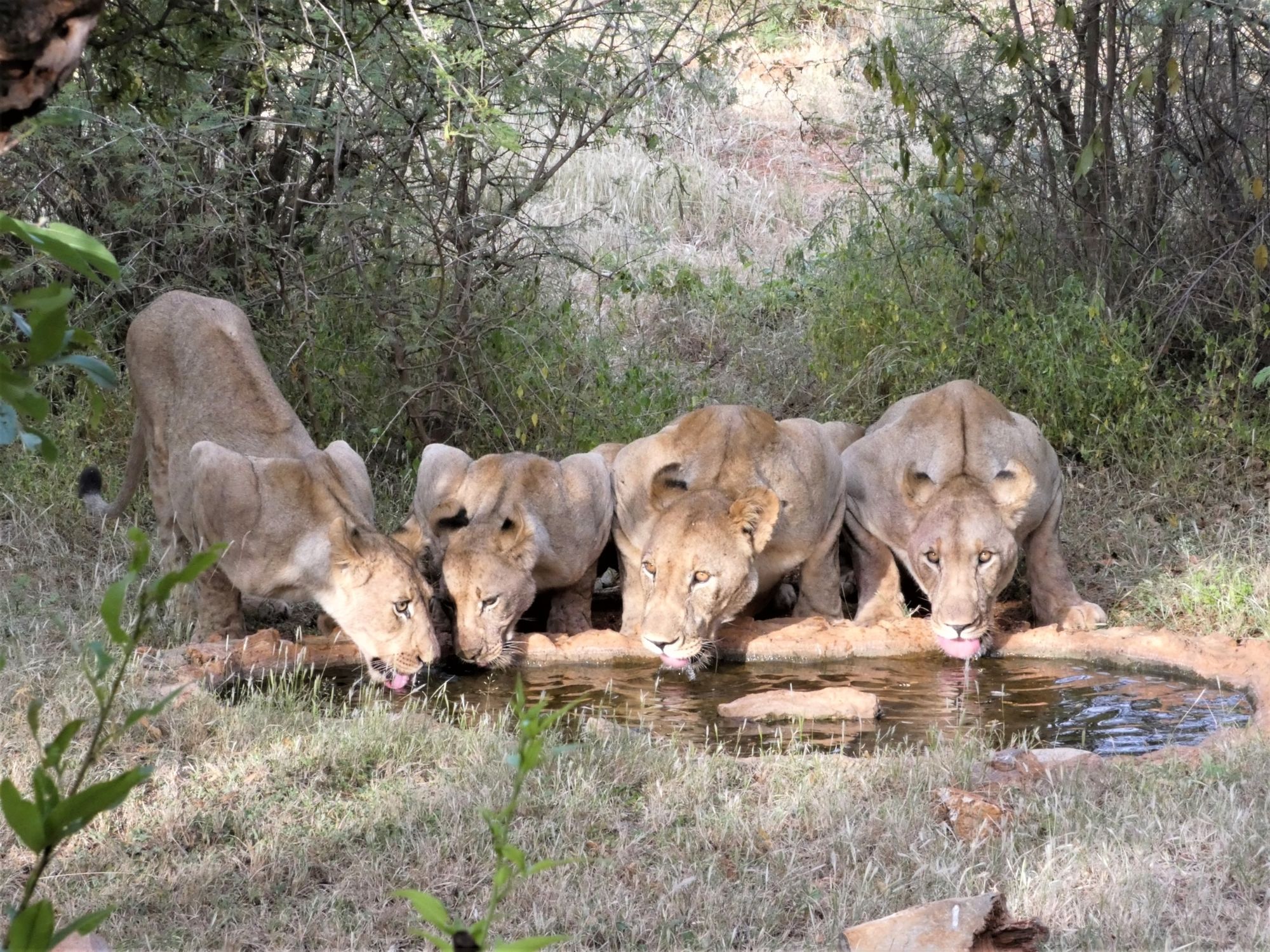 Be present. Live in the moment.
All the self help, self development, self improvement gurus tell us to live in the moment, to not look back with regret and worry, and to not live in the future with fear and anxiety - no what ifs, or shoulda, coulda, wouldas.
To be present.
Now I am by no means a life coach or any sort of theorist or philospher on how to live your best life - but I am able to provide you with the time and space to allow this "being present"!
The camp is set up in such a way that everything that you do requires you to keep your wits about you :) !
Everything is new and different, from eating food prepared on the open fire, to making hot water through a donkey boiler for your safari shower, to living in an open cabin. (Everything is comfortable and easily manageable - but you need to pay attention.)

And obviously going out on a game drive - being in the open air, in natural surroundings with magnificent views, and amazing animals and birds - lends itself to living in the moment.

So treat yourself to a break and a few days of self care. We'll look after you and keep you fed, warm, and entertained for as long as you are with us.
Here is a link to our gorgeous 2023 calendar for you to download and print for yourself.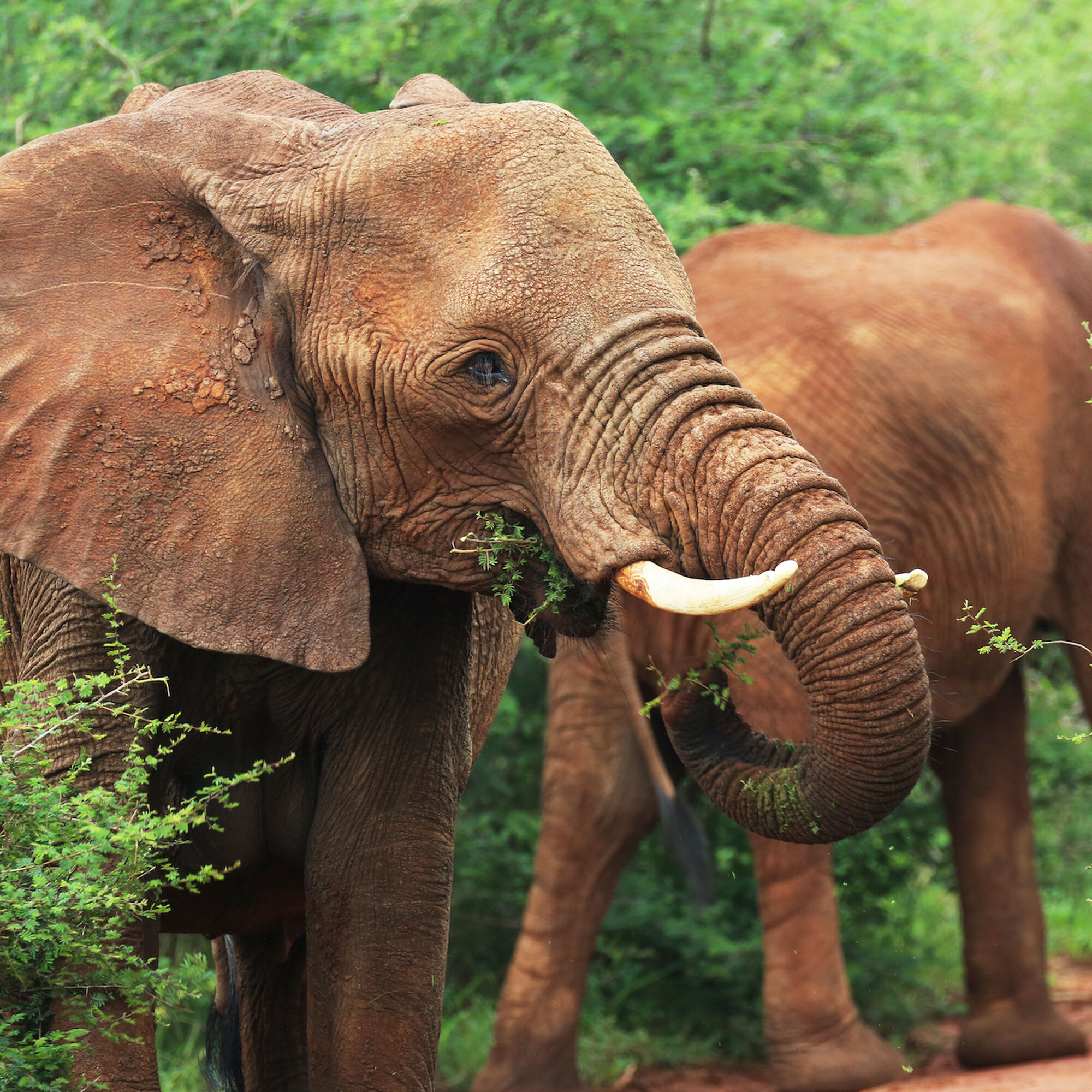 Come get the dust of Africa on your feet ...
This is it. The real thing. A truly authentic bush camp and eco lodge situated in the heart of the malaria-free Madikwe Game Reserve, one of South Africa's top wildlife and game-viewing destinations.
Rustic and intimate, our unfenced camp – the only one of its kind in Madikwe – follows ecotourism principles and allows you and us to tread softly and responsibly in the African bush.
Managed by the North West Parks Board, together with lodge owners and local communities, Madikwe is a joint conservation venture that stimulates the local economy and benefits the people of the region. The park was founded in 1991, when the then Bophuthatswana Parks Board bought up a 750km2 area of cattle farms and launched Operation Phoenix, one of the largest game-relocation projects in history. More than 8 000 animals of 27 different species were brought back here, including rhino, lion, elephant and buffalo.
This is our Africa ... the smell of coffee and wood smoke as you wake in the morning to the dawn chorus of birds; the silence of the bushveld in the heat of the day as you sit under the shade of a wild fig tree ...
You'll stay in one of only 10 raised wooden cabins set among the natural vegetation around a central dining room, camp fire and lapa area, where you'll enjoy simple but delicious home-cooked meals. Oil lamps and safari showers ensure a genuine wilderness experience.
By day, expect thrilling game drives with our internationally award-winning local guides.
The Big Five are all here, plus hundreds of bird species. At night, you'll fall asleep in your comfortable bed to the sounds of the African night – hyenas whooping, a lion roaring, the crack of a branch where a lone elephant is feeding, a nightjar calling.
This is our Africa ... the smell of coffee and wood smoke as you wake in the morning to the dawn chorus of birds; the silence of the bushveld in the heat of the day as you sit under the shade of a wild fig tree; watching the sun set over a waterhole as a breeding herd of elephants come to drink; the blackness of the night sky with stars more numerous and brighter than you've ever seen before.
The busy world seems far away. Come get the dust of Africa on your feet!
An area rich in history
I have seen the moon in other places besides the Marico. But it is not the same there. It does strange things to you, the Marico moon, and in your heart are wild and fragrant fancies, and your thoughts go very far away.

The Madikwe area is steeped in history and tradition. Historically, this is the land of acclaimed South African author Herman Charles Bosman, who wrote short stories filled with gentle satire and memorable characters from this part of the world, set in the early part of the 20th century.
You can easily visualise Bosman's Oom Schalk Lourens sitting under a karee tree, contemplating the finer points of life or recovering from the alcoholic delights of its berries.
The famous old Mafikeng Road runs straight through the reserve – explorers, traders, hunters, missionaries and, of course, King Mzilikazi passed this way.

What is ecotourism?
The main principles of ecotourism are:
Conservation of neighbouring lands
Benefits to local communities
Interpretation to both local populations and guests
At Mosetlha, we believe in upholding these principles. We also believe in leaving only a very light ecological footprint. The lodge is built of natural substances such as wood and local stone. If we were to leave, the bush would soon take over and in a few short years there would be no evidence of it.
The 10 eco lodge criteria:
Helps conserve the surrounding flora and fauna
Tries to work with the local community
Offers educational interpretive programs to both its employees and tourists about the surrounding natural and cultural environments
Uses alternative, sustainable means of water acquisition and reduces water consumption
Provides for careful handling and disposal of solid waste and sewage
Meets its energy needs through passive design and renewable energy resources
Uses traditional building technology and materials wherever possible and combines these with their modern counterparts
During construction has minimal impact on the natural environment
Blends with local physical and cultural environment through careful attention to form, landscaping and colour, as well as the use of local traditional architecture
Contributes to sustainable local community development through education programs and research
An authentic wilderness experience
No frills, but if you're looking for a genuine bush experience with amazing game viewing, then Mosetlha is for you. Expect comfort food, simple, comfortable, rustic accommodation, oil lighting and safari showers. This is really an Out of Africa experience. I'm a repeat visitor and will certainly go back again. Sit by a crackling fire and watch stars as you may never have seen them, then lie in bed and listen to hyenas whooping, a wandering elephant trumpeting, wild dogs yipping and night birds calling. Urban life is a million miles away.
– Kate Turkington, Tripadvisor
Return to simplicity
Forget the 21st century, internet, electricity and load-shedding, and go back to simpler times when nothing was fast, quick and convenient. You're in the real bush, surrounded by the Big Five and all the magnificent creatures that make this experience unforgettable. Thank you, Jonny, for phenomenal cheetah and lion sightings, and Caroline, and all at Mosetlha who make this eco lodge a unique bush-camp experience.
– @WordsMel, Tripadvisor
Incredible three days completely off-grid watching nature at its best!
If you are high maintenance and want a five-star luxurious experience where you can check your emails, this is not the place for you. If you want an environmentally friendly and sustainable experience that you'll never forget, where you can hear lions at night from your bed, definitely come here! I wish more people knew about this place as I think it's so great for mental health and getting away from the hustle and bustle of working life. I'm back in London and missing this place already – thanks for a great stay!
– @FCMills, Tripadvisor
My best experience in the bush
Mosetlha is a beautiful camp! It gave me the experience of really connecting with wildlife. The food was delicious and the staff are very friendly. The game viewing at Mosetlha is unmatched. Our ranger was exceptional and really raised the bar for other rangers in Madikwe and around the world. Incredible sightings every drive and I would love to come back! Highly recommended!
– Nick Thiel, Tripadvisor
We love Mosetlha!
This was our third trip to Mosetlha Bush Lodge. As always, we felt welcomed and well cared for. The ambiance at the lodge is relaxed and easy. We had amazing sightings on our morning and afternoon game drives – including wild dogs. Can't wait to go back.
– CH Hopkins, Tripadvisor